Mission Volunteer Readiness Guide
You have decided to take a week or more from your life, family and friends to give your energy, care, focus, and expertise to Project Angkor and the People of Cambodia; Thank You. (Arkun Tran)
To prepare you for such an adventure, the following information will provide you with insight gleaned from experienced Mission Volunteers and useful resources.
The following are Guiding Principles for Safe, Productive, and Mission Ready Capabilities:
Qualities a volunteer can bring to his/her volunteerism:
Enthusiasm, passion for the mission goals, positive attitude, energy, embodying a true spirit of volunteerism, be able to start each day of the mission fully rested and ready to work.

Know your assigned role and use the Command Structure to seek information (most of you are familiar with the Incident Command System – ICS model).

Knowing your actions and words represent the Mission and Vision of Project Angkor seen and heard by impressionable, humble Cambodian medical students and volunteers.
What to avoid for a Better Experience:
Negativity, Entering into conversations regarding the Cambodian Government or Health System, Complaining about things and not trying to be part of the solution, Not taking into account we are in a different place doing great things with different resources.

Extracurricular and post clinic daily activities over clinic activities/hours and the goals of the mission.
Preparedness:
Be of average physical health capable of standing and walking for long periods of time, Capable of lifting 25-40 pounds, Wear good & comfortable footwear and clothing, Bring effective insect repellent, Hydrate…did I mention HYDRATE? Leave your Egos at home, Pack light (laundry is inexpensive to have cleaned by the hotel).

Follow directions and know your service and efforts are always recognized and welcomed.

Develop baseline knowledge of today's Cambodia by knowing its past. We suggest you read, "First They Killed my Father" by Loung Ung.
PROJECT ANGKOR VISION & MISSION
Vision
Improving access to quality healthcare for the Cambodian People.
Mission
Our mission is to serve the community of today, while building lasting relationships with local doctors, nurses, clinics, and hospitals, and institutions by providing free education and training for local healthcare professionals and students to prepare them to serve as the foundation for a strong healthcare system in Cambodia.
Some Useful Tips for Your Trip to Cambodia
Make sure your passport is valid for a minimum of 6 months beyond the date of entry into Cambodia
VISA to Cambodia
Visa fee is ~$30 (bring cash) according to latest info on the U.S. Department of State and Cambodia embassy website.
Nationals of USA can obtain a visa on arrival, for a max. stay of 30 days, provided:
Bring 2 passport pictures (2 x 2 inch)

Passport contains at least one unused visa page.
Money and Tipping
Do bring small bills (US$) for shopping and tipping. Most market vendors in Cambodia are not going to have change for a $50 bill. The local currency, the Riel, is also good to have and convenient for tipping. Currency exchange can be done in most of the local markets.
(1$US exchange rate *4,030 Riels)
Currency
Businesses in Cambodia accept US dollars. However, they will not accept any old or torn bills, so best to get some new uncirculated bills from your local bank prior to departure. Things in Cambodia are relatively inexpensive, so be sure to bring plenty of small bills as well.
Obtain new uncirculated bills, including small bills.

Prepare cash for hotels. They may not be able to accept credit cards.
* US Dollar to Cambodian Currency exchange rate: May 2019
Cambodia Do's and Don'ts
Do's
Do watch traditional and cultural dance shows, which are available in various restaurants.

Do visit a local market in the morning to experience a daily life of the local.

Do ask for permission before taking photos of others.

Do bargain when buying things. Bargaining can be an enjoyable experience in interacting with the locals.

Do learn some words in Khmer such as "Hello" or "Thank you".

Do take off hat and shoes before entering a Khmer home and pagodas.

Do buy Khmer souvenirs before returning to your home country.

Do avoid hugging and kissing in public.
Don'ts
Don't purchase historical artifacts in Cambodia. Buy only the replica ones.

Don't take home pieces of stone from the temples and tourist sites no matter how small and undecorated they are.

Don't touch someone on the head. Head is considered holy.

Don't point or gesture with your feet or put your feet on the furniture. Feet are considered the lowest form of the body.

Don't be foul-mouthed in middle of lake or jungle. It is considered bad omen.

Don't start to eat when you are a guest at the dinner table before your host has taken a bite.

Don't pick your teeth while eating.

When you walk between two Cambodians talking, bow a little as you cross them (it is really rude to walk straight through them without bowing a little).

Women should never touch male monks or hand something directly to them.
Resources
U.S. Department of State – Travel Advisories: www.Travel.State.Gov

(Cambodian) Ministry of Foreign Affairs & International Cooperation (e.visa)

https://www.evisa.gov.kh (Be cautious of fraudulent websites)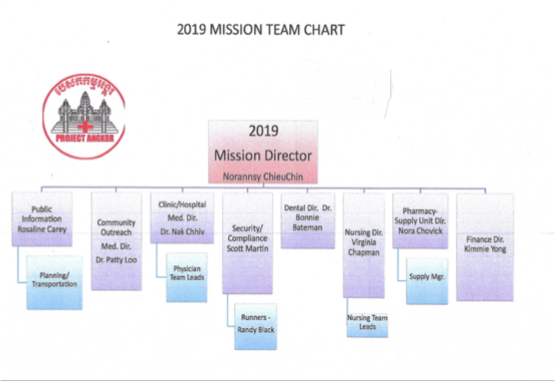 Phrases
| English | Kmer |
| --- | --- |
| Hello/Morning | Suostei (soos-tay) / Aron Soustei |
| Goodbye | Lea |
| How are you? | Sokhasababy te? |
| Toilet | Bongkun |
| Thank you | Arkun (Akun) |
| Yes | Baat (for man) / Cha (for woman) |
| No | Otay (atay) |
| What is your name? | Chhmua ei? (chumwa aa) |
| Hotel | Santhakea |
| Numbers: 1, 2, 3, 4, 5, 6 , 7, 8, 9, 10 | Muey, Pee, Bey, Buon, Pram, Pram Muey, Pram-pee, Pram-bey, Pram-buon, Dorp |
| Welcome | Svakom |
| Help | Chomnoy (chumnoy) |
| Please | Saum |
Directions
| English | Kmer |
| --- | --- |
| Please take me to... | Sohn york knhum toev... |
| Where is | Noev ey na |
| Slow down (you'll need this one!) | Banthoy L'boeun |
| Stop here | Chhop tee nis |
| Turn right | Bort sdam |
| Turn left | Born chhveng |
| Go straight | Toev trang |
| Please take me to... | Sohn york knhum toev... |
Places
| English | Kmer |
| --- | --- |
| Please take me to... | Sohn york knhum toev... |
| Bank | Thorneakea |
| Pharmacy | Or soth s'than |
| Toilet | Bongkun |
| Hotel | Santhakea |
| Guesthouse | Ph'teah som nak |
| Embassy | S'thantoot |
| Please take me to... | Sohn york knhum toev... |
Vaccinations
Please check with your primary care physician or travel clinic to make sure you are up to date with vaccinations. If unsure about your immunity, may need to check titers. The hepatitis B vaccine requires 3 doses over a 6-month period. So please do not wait too long before checking with your PCP or travel clinic.
According to CDC website for Cambodia travel (https://wwwnc.cdc.gov/travel/destinations/traveler/none/cambodia):
• Required: Routine vaccines, i.e. MMR, diphtheria-tetanus-pertussis, varicella, polio, yearly flu shot, etc.
• Recommended: Hep A and Typhoid. The CDC website states that "most" travelers require Hep A and typhoid. Most of our volunteers get both vaccines.
• Malaria prophylaxis - Per the latest CDC post, malaria is present throughout Cambodia, including Siem Reap, but not in Phnom Penh. However, recent studies show that new drug-resistant strains of malaria are spreading throughout Southeast Asia. Therefore, the importance of mosquito bite prevention cannot be stressed enough, not only to prevent malaria but also other mosquito-borne diseases, i.e. zika, dengue, etc.
In the past, some volunteers have taken malaria prophylaxis such as Malarone or doxycycline. Please check with your PCP/travel clinic to review your medical history, any drug allergies, medication interactions, etc. while deciding on malaria prophylaxis.
CDC website for Cambodia travel:
(https://wwwnc.cdc.gov/travel/yellowbook/2020/preparing-international-travelers/yellow-fever-vaccine-and-malaria-prophylaxis-information-by-country/cambodia)
• Traveler's diarrhea - some volunteers bring their own azithromycin just in case. (There is fluoroquinolone (Cipro) resistance in Cambodia.)
Dr. Patty Loo, M.D., M.P.H.
Project Angkor, Board of Directors

Download & Code of Conduct
Use the link below to download the full document as a PDF. If you are joining an upcoming mission, please print and sign the final page of the document, the Code of Conduct, and bring the signed document with you to the mission.
Download Mission Readiness Guide and Required Forms